The Amazing World of Gumball (GIFs included)
Hiii, today I wrote about the most fun, hyper, and timeless cartoon EVER (for me). Which is *dramatic drumrolls* (stated blatantly on the title of this post) THE AMAZING WORLD OF GUMBALL.
What I love about this cartoon is that each character has their own quirks and just being a total funhead. Every episodes are uniquely funny and family friendly (?). Gumball's family is not that dysfunctional family that hate each other, want to kill and stuff. They are just (not so) normal family with their own problems and experiences.
Well, I can tell that sometimes violence happens, but but but overall it was just cute, cuddly and hyper show! Before you guys decided to
WATCH
(or not watch) it, I present , THE AMAZING GIFS OF GUMBALL:
Ah, typical Gumball! (he's the blue one)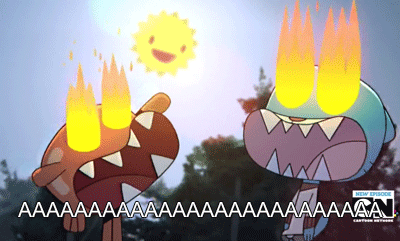 this is the "violence" I'm talking about
Poor things ):
One of my all time favorites, wait until you see Darwin's version (the fish one ;) )
*don't know what to say*
Darwin!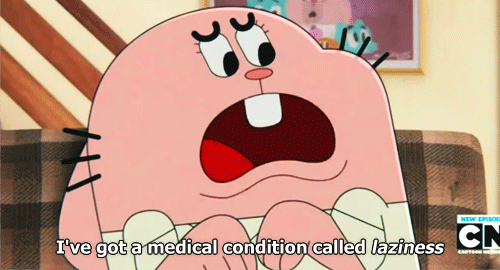 Get well soon Richard!
Oh well, those are just few cute gifs I found online (most of them are from wifflegif, which got it from tumblr). Can't wait for you guys to watch it! Tell me what do you think! Enjoy your holiday :)